Our Philosophy

Quality Products
We are an importer and distributor of quality office furniture, dedicated to provide extensive, diverse choices of product and versatile solutions with an insight into our customer's business and personal needs. We put our hearts into giving our customers a better work experience by utilizing space more efficiently, providing you a more conducive work environment and the tools to do it faster, better, and be more productive without compromising design for functionality.
Green Commitment
We are committed to supplying our customers with products with integrity - solutions that provide a safe and pleasant work climate but at the same time lighten the impact of our ecological footprint on the environment. You can be assured that when we meet the needs of today's customers, we do it without compromising the future of tomorrow's generations.
Human Touch
Providing you with good products is just the beginning. At Greenmar, relationships are built through human connections, mutual trust and confidence. We ensure that in delivering solutions, we provide you with an experience as remarkable as the products and services we offer. Our friendly and professional staff is always at hand to help you find the best solution tailored to meet your needs with a smile.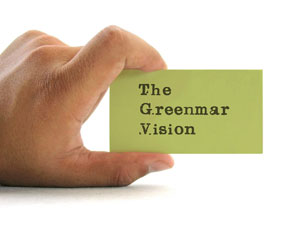 We aim to be the premier complete solutions specialist for the workplace by anticipating the needs of our customers and providing them with diverse, ergonomic, high performance, and ecologically sustainable office furniture and solutions that endure and evolve with the customers' changing needs.